Our Mission
The CAL FIRE Benevolent Foundation is organized exclusively to engage in lawful, charitable, and educational activities supporting the families of firefighters and other fire suppression personnel in times of financial need or hardship. The Foundation also assists burn victims and their families and supports research on hazards and exposures unique to fire fighting.
Who We Are
The CAL FIRE Benevolent Foundation supports firefighters and their families in times of personal crisis, burn victims, and research aimed at keeping our brave firefighters safe. Funds go directly to those who need it most: the firefighter in the midst of hardship, displaced families, those who have lost a home, firefighter parents of an ill child, and those left living to carry on after a sudden death.
Our Goals
Less than 5% of funds received are used for admin purposes, which means that your contributions are making a massive impact on those in need. We are forever grateful to those who have helped support our mission and to all those looking to donate and become a part of our fire family.
Each and every day, we strive to: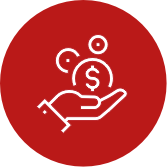 Provide immediate financial support to firefighters and their families.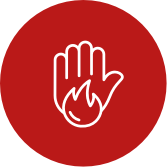 Support burn victims and burn centers.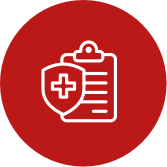 Support research focused on firefighter health and safety.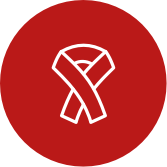 Support organizations who support firefighters battling cancer.
Our Story
In September of 2004, our President/CEO, Kevin O'Meara, was assigned by CAL FIRE Local 2881 as the Family Liaison for the Schicke family after the tragic loss of CAL FIRE firefighter Eva Marie Schicke in the Tuolumne Fire. Kevin saw firsthand a need for the ability to provide immediate financial assistance to the grieving family of the fallen firefighter, and began seeking support from his fellow brother and sister firefighters.
Following this devastating event, a group of fellow firefighters met in an effort to determine how, in the future, they could assist firefighters and their families in their time of need.
As a result of those efforts, in August 2005, the CAL FIRE Benevolent Foundation, then called the CDF Firefighters Benevolent Foundation, was formed by the firefighters of CAL FIRE and was approved as a 501(c)(3) charitable foundation to ensure that immediate assistance was forever available.
Since the Foundation's birth in 2005, we have given over one million dollars to firefighters and their families. The Foundation funds also support burn victims in the Sacramento area through the Firefighters Burn Institute and provide assistance to additional burn centers throughout California.
Today, the Foundation is run 100% by volunteers and 5 Board of Directors (including the President/CEO).
Since day one and continuing forevermore, we are fueled by a strong pride of "taking care of our own". Firefighters form tight bonds with their fellow firefighters, and in turn, their families become part of a larger fire family.
Meet Our Board of Directors
Kevin O'Meara - President/CEO
Kevin O'Meara has served as the President/CEO since 2014 and has been a board member since its inception in 2005. Kevin retired from Cal Fire in 2009 at the rank of Battalion Chief serving the State of California for 36 years. Kevin has been involved as a Union Officer for CAL FIRE Local 2881 for over 40 years. Throughout his fire service career, while serving as a union officer, Kevin has supported firefighters and their families. In 2004, Kevin was tasked with being the Union Family Liaison as a result of the tragic death of Firefighter Eva Schicke. During the event, Kevin identified the inability to provide assistance to the family with many of their needs. He strongly advocated for a Foundation that would have the ability to assist firefighters and their families during times of financial need and hardship. 
Reach out to Kevin: komeara@calfire.foundation
Stephen Hartman - CFO
Stephen was recently elected as the CFO, and previously served on the board for 15 years. Stephen Hartman worked for CAL FIRE for 25 years before retiring as a Battalion Chief. He has been involved in CAL FIRE Local 2881 for over 28 years and spent 20 of that on the negotiations team. Stephen has been on the Board of Directors since the inception of the Foundation. Being a firefighter himself, he understands they give it all, and sometimes people don't realize what they sacrifice to protect all of us. Stephen says firefighters are notoriously independent and rarely ask for help, so it's essential to take care of our own in any way we can. Being able to provide something positive when firefighters or their families are going through a difficult time brings Stephen so much joy.
Reach out to Stephen: shartman@calfire.foundation
Chuck Carroll - Secretary
Chuck has been the Secretary to the Foundation for three years and has served on the board for five. Chuck Carroll started his career with CAL FIRE in 2002 and is currently a Fire Captain working in the Santa Clara Unit. Chuck became a union officer in 2008 as the chapter treasurer and is now the District V Vice President. The Santa Clara Chapter has always assisted with family liaison duties for all chapters because they have four trauma centers and many hospitals throughout the Bay Area. Chuck said he's spent many nights in hospital waiting rooms supporting co-workers and their families. On October 27, 2012, one of the Santa Clara Unit's own, Rob Van Wormer, passed away in the line of duty, and Chuck stepped up as the family liaison. He assisted Rob's wife and two boys throughout the planning of the funeral. Chuck, with the support of President Bob Wolf, created the family liaison/member support course offered to CAL FIRE Local 2881 firefighters and even instructed for a few years. Chuck has always been passionate when it comes to assisting members when they need it the most and in 2014, he was elected to the CAL FIRE Benevolent Foundation. Chuck continues to support our firefighters and assist the foundation with fundraising events so they can continue to support our firefighters.
Reach out to Chuck: ccarroll@calfire.foundation 
Michael Sacheli - Board Member
Michael Sacheli has been with CAL FIRE for 14 years and is currently a Fire Captain in Mendocino. He has been involved with fundraising for the last few years with MDA, and for 10 years with the Alisa Ann Ruch Burn Foundation. As much as Michael has enjoyed helping those foundations, he really wanted to invest his time with the CAL FIRE Benevolent Foundation and support his brothers and sisters. Being able to help our fellow firefighters when they need it most is a special gift, and he is honored to be a part of it.
Reach out to Michael: msacheli@calfire.foundation
Mike Morlan - Board Member
Mike is the newest member of the Board of Directors. He has been with CAL FIRE for 24 years and has been involved with Local 2881 for 18 years. He is currently serving as a Battalion Chief in the Sacramento area, but his true inspiration is to make an impact and improve the lives of others around him, the membership, and his fire family. As a family liaison and membership support cadre member, Mike fueled his passion for supporting others by working directly with the families of our fallen and supporting them through the grieving process. In 2014, Mike started No One Left Behind, an organization and committee that hosts charity fundraisers for the CAL FIRE Benevolent Foundation. Being elected to the Foundation Board is a privilege and honor for the opportunity to provide comfort, strength, and hope to those in need and ensuring those that they are not alone.
Reach out to Mike: mmorlan@calfire.foundation