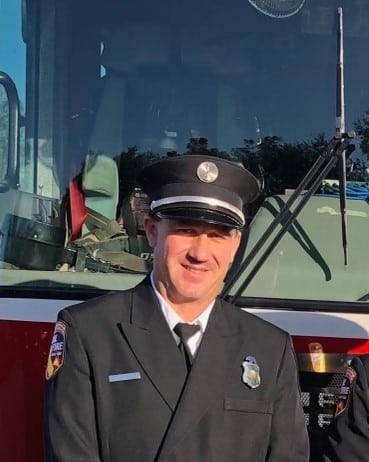 Chris was humble and grounded. He made an impact on almost everyone he connected with. His outlook, and love for life was infectious – Chris focused on what mattered most. Time with family and friends.

Chris played every sport under the sun and played them all very well, he loved anything with a motor and loved fixing them even more. He was a true engineer and mechanic, he was a natural problem-solver, designer and fabricator – if something didn't work – it's likely Chris would fix it. And even if it did work Chris could likely make it work more efficiently.

Chris was a family man, he always put his family first, he was an excellent father, husband, brother, son and mentor. He never took overtime and always opted to go home to spend time with his family.

As a young boy Chris shared interest in exploring a career as a Firefighter he was naturally drawn to adventure, the outdoors and big trucks. After working as a mechanic for a number of years Chris decided to change his career and attend Yuba College where he obtained the required certifications to serve as a Firefighter.

Fire Apparatus Engineer, Christopher Wurster worked his entire 13-year career in the Nevada-Yuba-Placer Unit, assigned to different stations, working with the National Guard Crews and most recently as part of the team at the Grass Valley Air Attack Base.